---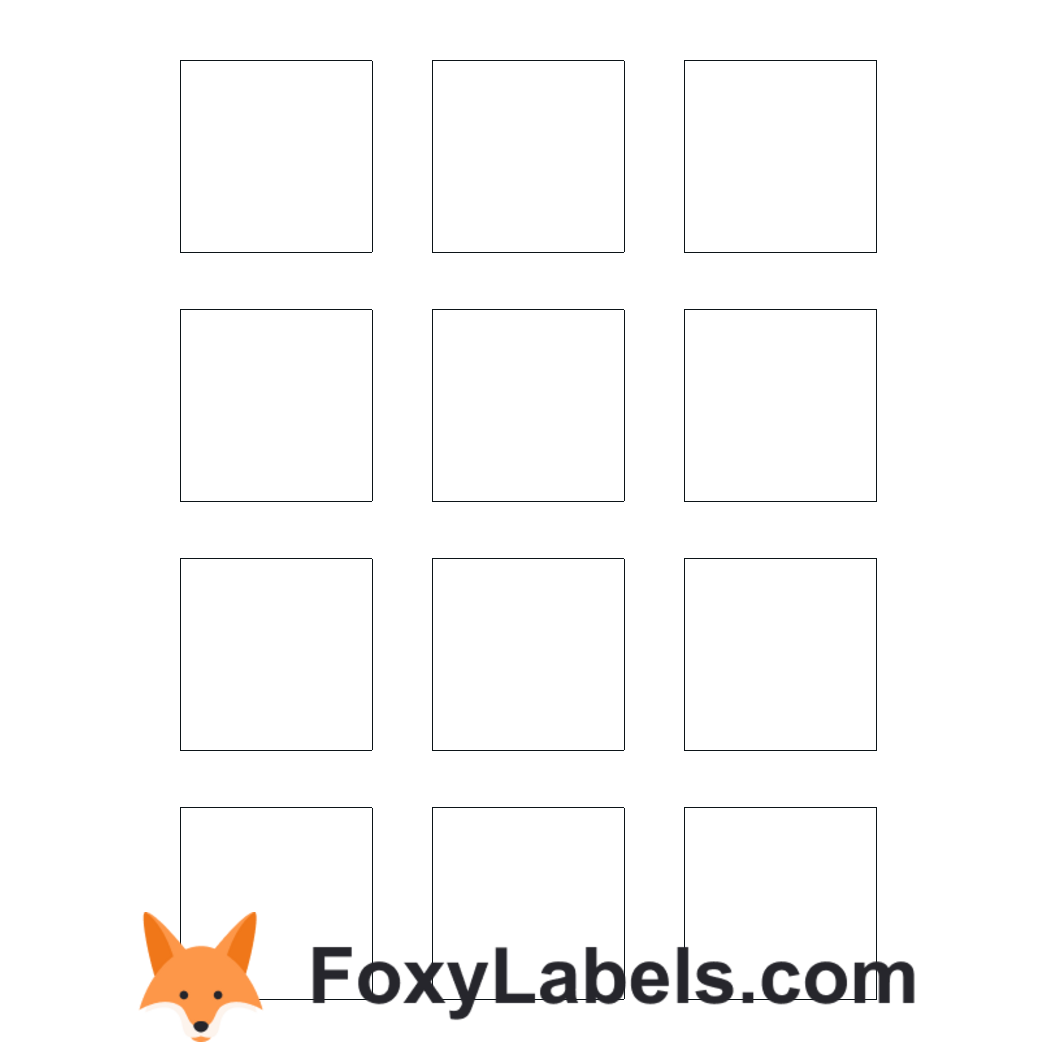 Format: Letter - 8-1/2" x 11"
Description: Print-to-the-Edge Square Labels
Template Compatibility: 22806, 22853, 22921, 22922, 22960, 64503, 80510, Presta 94107
Download blank Avery 22816 for free:
Interested in learning how to make Avery 22816 template? Check our guides:
How to make labels in Google Docs
How to print labels from Google Sheets
How to make Avery 22816 in Excel?
It's much easier to do this in Google Sheets using Foxy Labels Add-on. But in case you like Excel take these steps:
To mail merge Avery 22816, create a new Excel Sheet, type in a heading in each column's first cell describing the data. Make a column for each element you want to include on the labels.
Type the names and addresses or other data you're planning to print on labels.
Open Word document. Click Mailing ->Start Mail Merge ->Labels. Select the template.
Click Select Recipients -> Use an Existing List in the dialog window, then select created file.
Click on Insert Merge Field to input data from the Excel file.
Don't forget to click on Preview Results before printing.
How to make Avery 22816 labels in Word?
It's much easier to do this in Google Docs using Foxy Labels Add-on. But in case you like Word, take these steps:
To create Avery 22816 template, open a Word document, go to the top of the screen and click Mailings > Labels > Options.
Select Avery US Letter from the drop-down menu next to Label Vendors. Then scroll to find your Avery product number and click OK. Download Avery 22816 template for Microsoft Word
If you want all of your created labels to have the same information, type it into the address box and click New Document. If you want different information on each title, click New Document and then fill in your labels.
If you would like to see gridlines, click Layout > View Gridlines.
The template is ready to print.