This guide describes how to print labels in Google Docs using Foxy Labels.
Eager to learn more? When you're done, check out our other guides for more on making professional-looking, creative labels:
1. Open a Blank Google Document
Start with a blank document from which you want to print labels.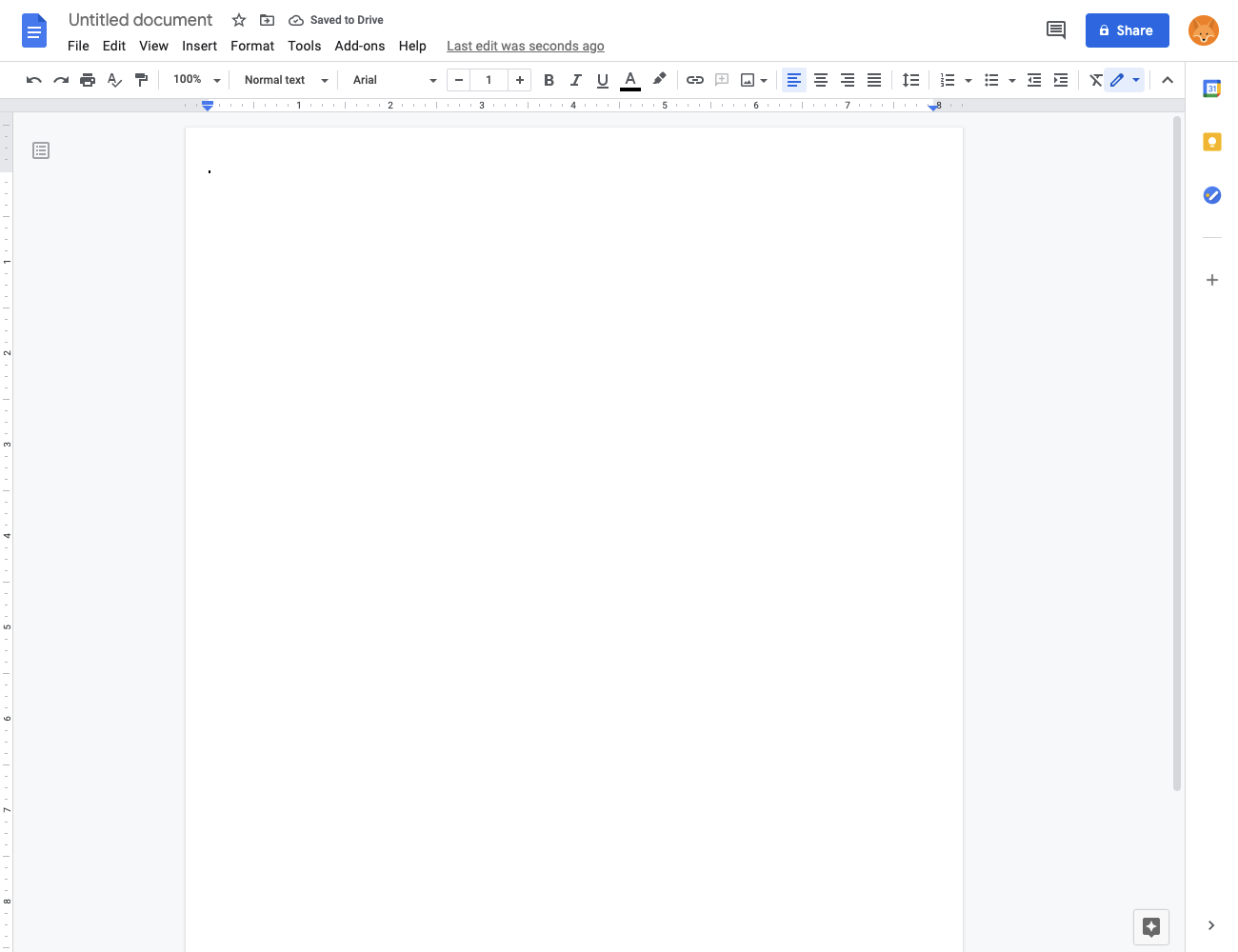 2. Open the Foxy Labels Add-on
Click "Extensions" (previously named "Add-ons") (1), then "Foxy Labels" (2), and then "Create labels" (3) to open the Foxy Labels add-on. If you don't see the add-on in the list, install the add-on first.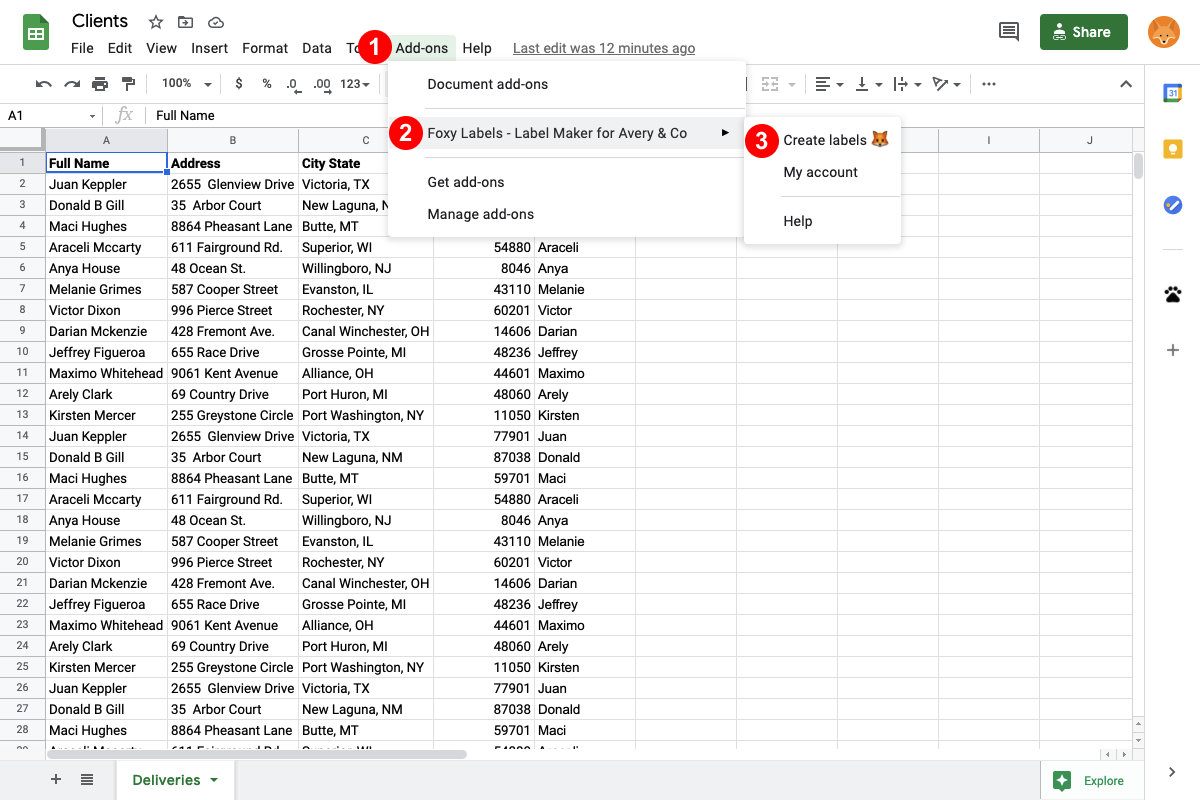 3. Select a Template
In the Foxy Labels sidebar, click the "Label Template" button, which will open a dialog window with the templates catalog.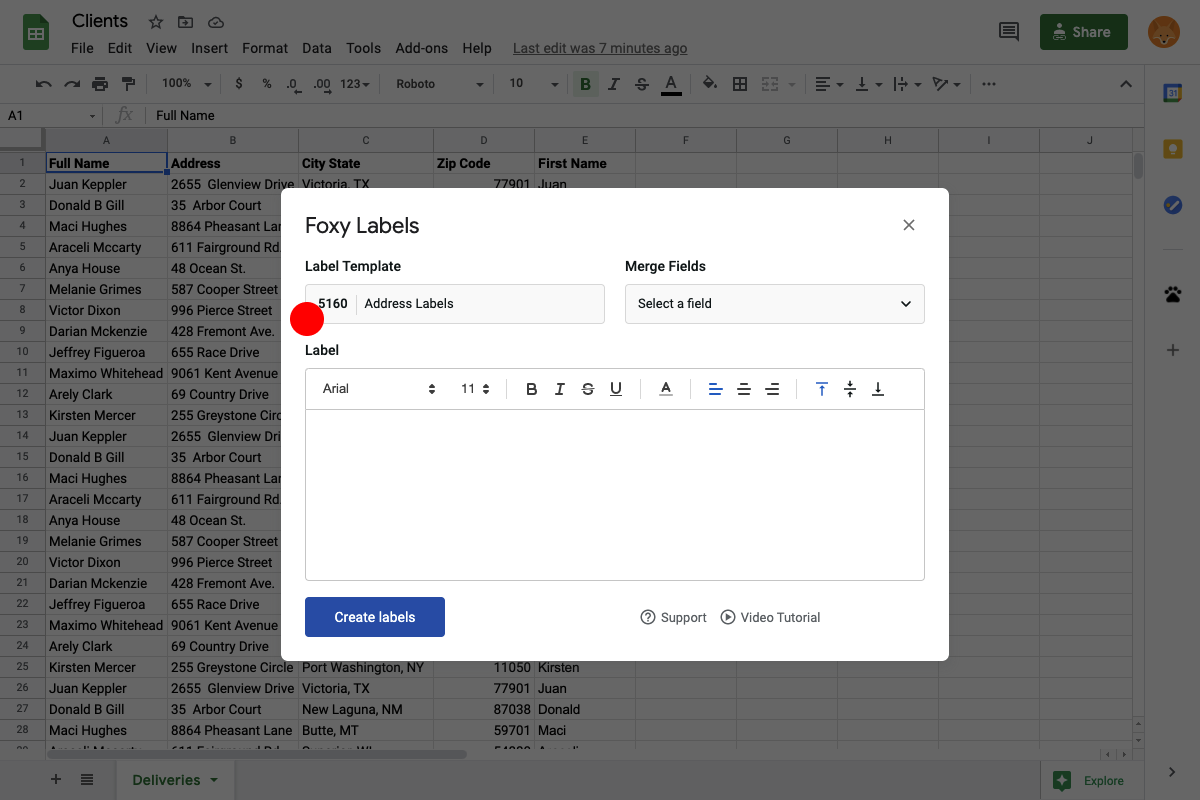 Use search (1) to locate the desired template. We support templates compatible with many labels manufacturers like Avery, OnlineLabels. After you select a Google Docs label template, the label information is displayed at the bottom. You can see how many labels are in each template, as well as their dimensions, page format, and orientation. Click "Apply template" (2).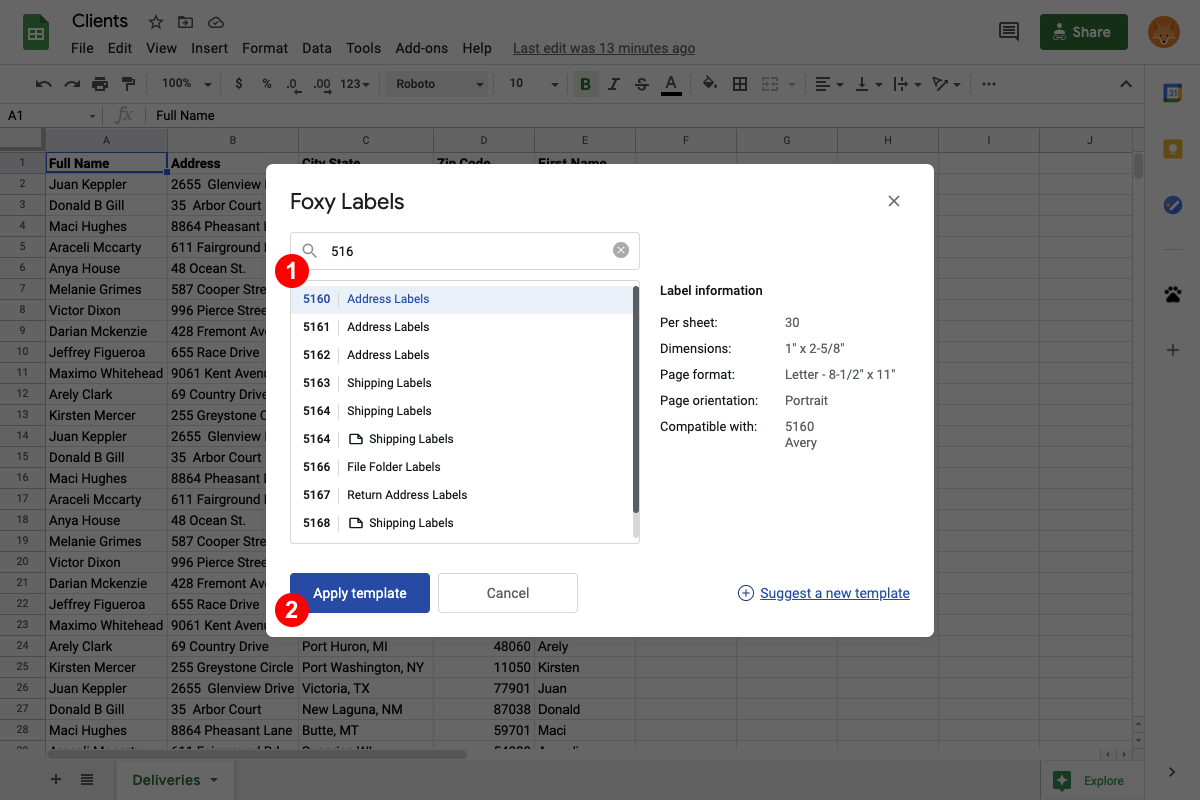 4. Merge Data From the Google Sheet (optional)
If you want to merge data from Google Sheets, click on "Select a spreadsheet."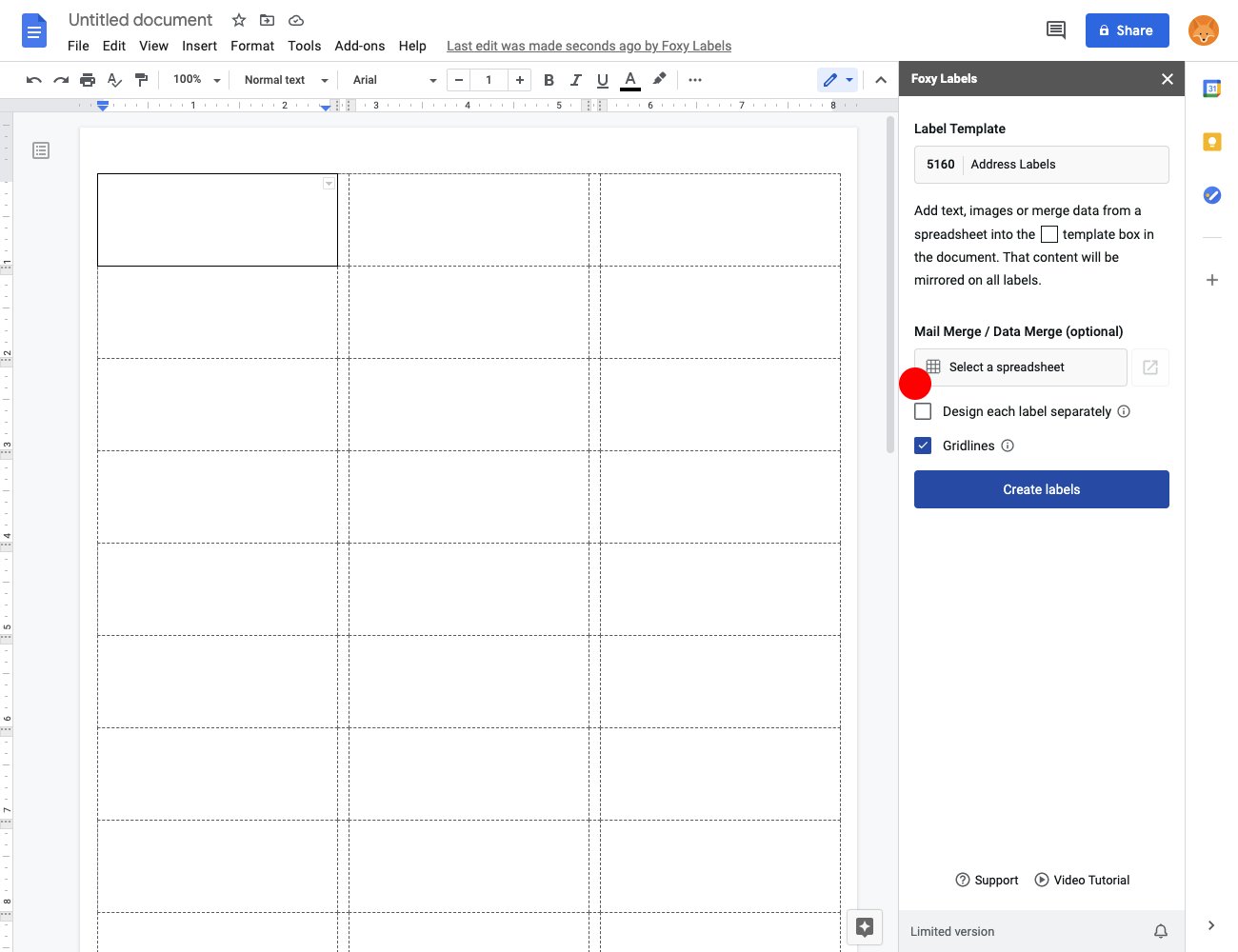 In the file browser window, select the appropriate sheet.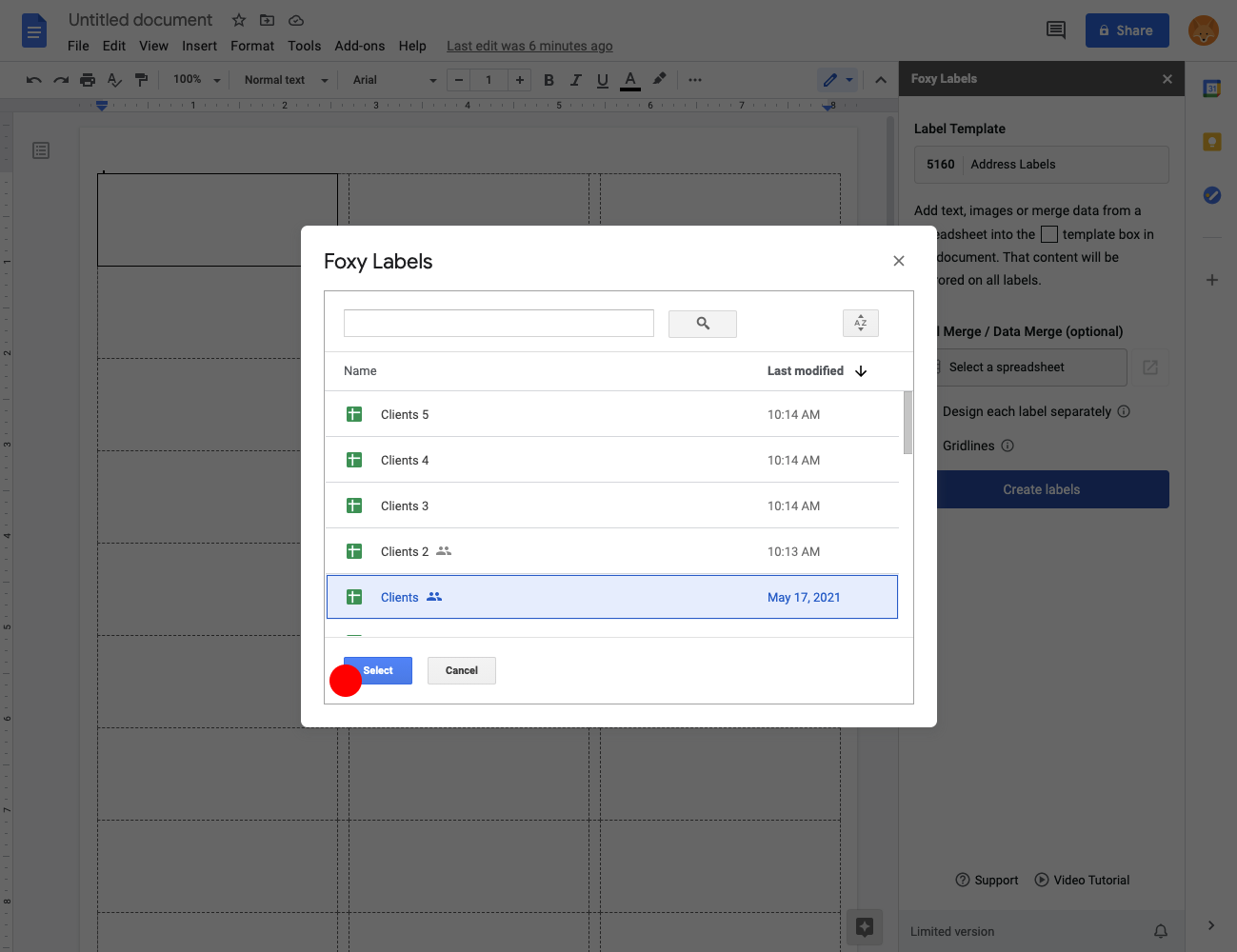 It's possible to merge any text (for a mailing list or return address labels), images, or QR codes. Please refer to this guide.
5. Edit the Document
Add text and formatting to the first cell. If you linked a sheet, click "Select a field" to add merge fields. You can also check "Design labels separately" to control the layout of each label, but merging won't be available in that case. After that, click "Create labels."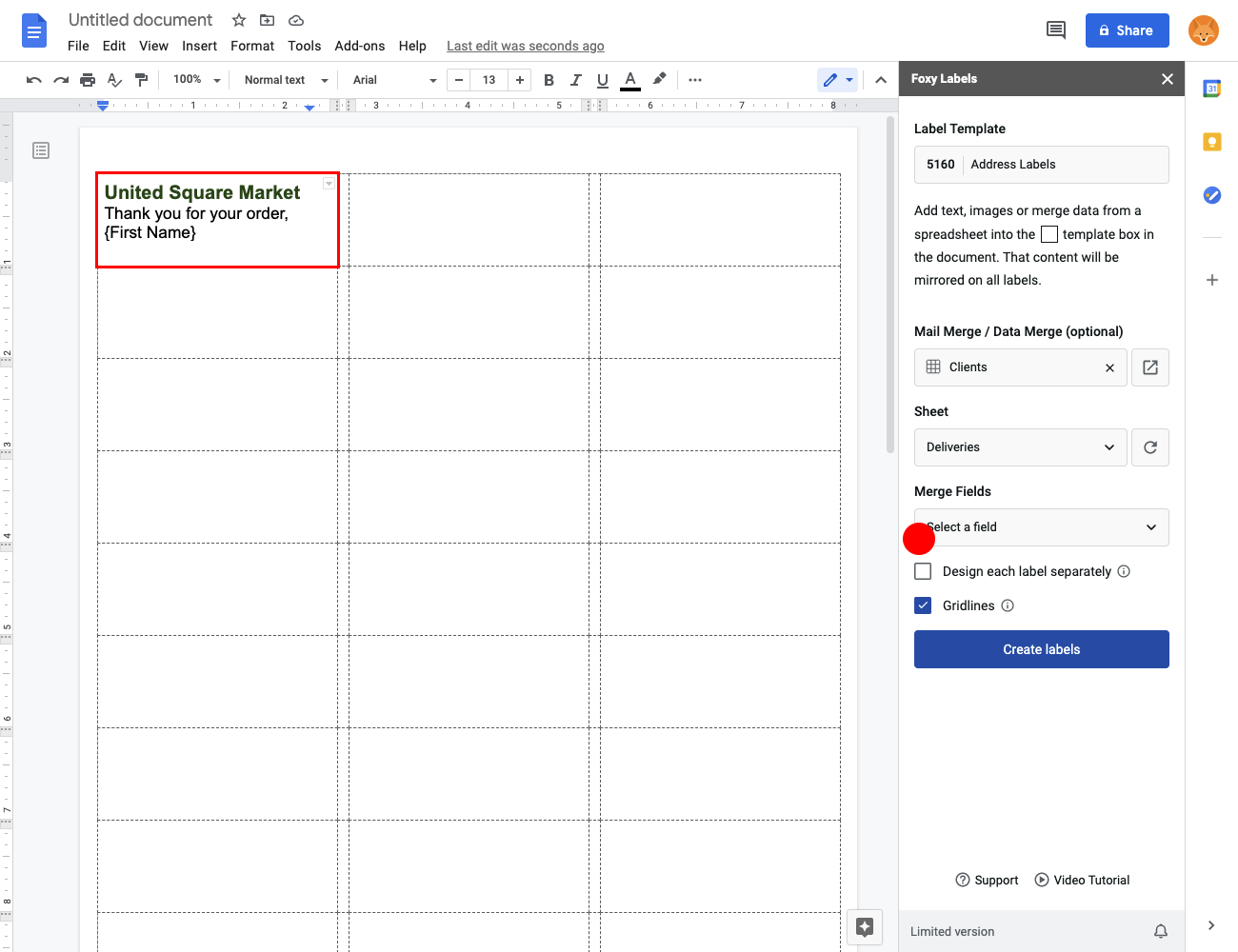 6. Open the Generated Document
Wait until the generation is complete, and then click "Open" to open the final document.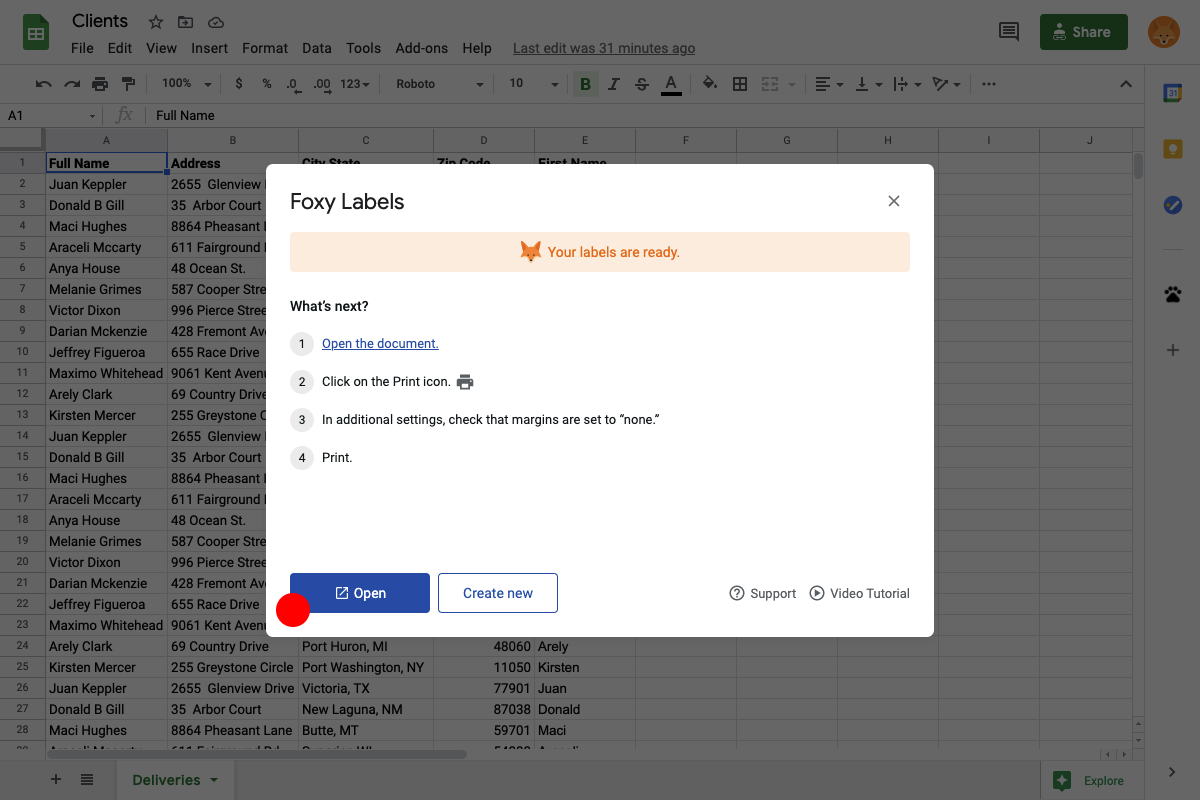 7. Print Labels
Before printing the document, put the appropriate label paper in the printer. To print the document, click "Print." In the new dialog window, make sure that margins are set to "none." You may need to adjust the page size depending on the label format. For example, the size "Letter" is required for Avery® 5160 labels.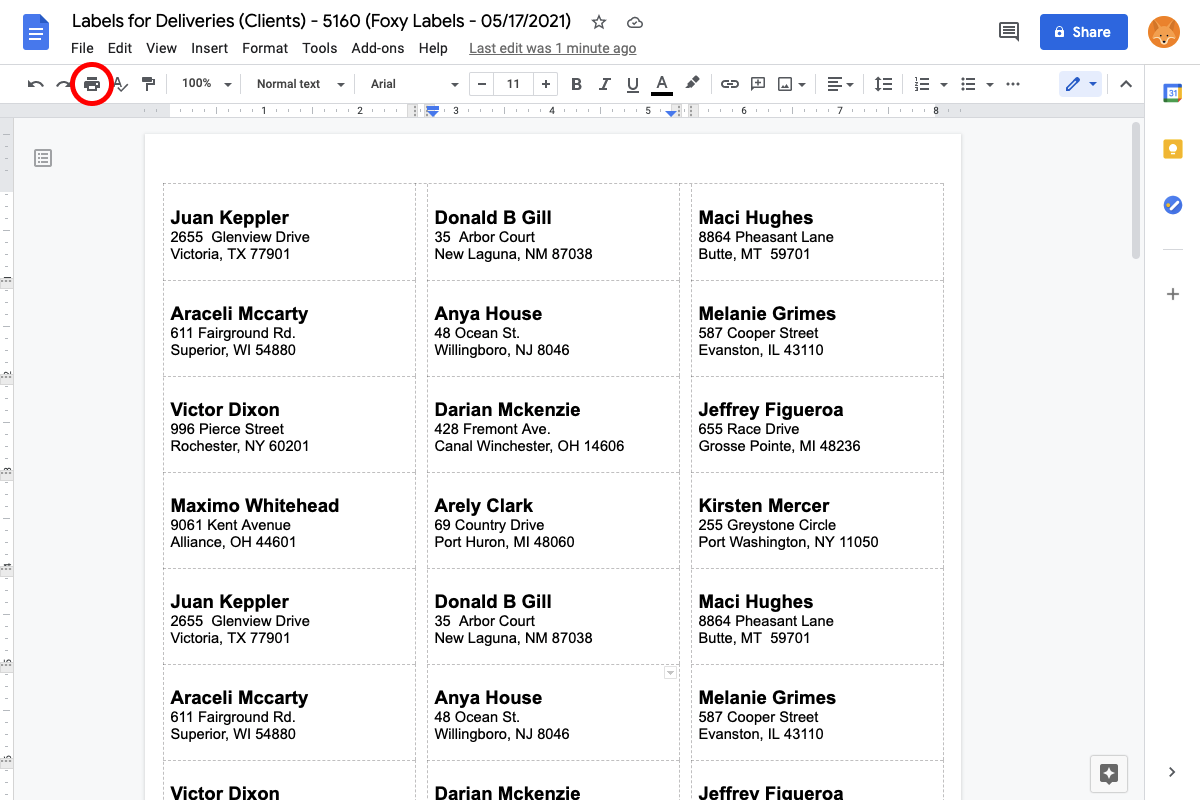 This is how to make labels in Google Docs. Isn't it easy? If you have any questions, please don't hesitate to contact us.
How to Print Labels in Google Docs: Final Thoughts
The above steps will help you if you are thinking about how to do labels in Google Docs. Printing address labels from Google Sheets usually takes 5-10 minutes. Label design is a more time-consuming process.